Sculptures and Nativity scenes
Sculptures have a special place in our portfolio. We have been transforming wood and other materials into sculptures for many years. Choose from our wide selection of sculptures, reliefs, nativity scenes and woodcuts, all in various sizes, styles and finishes. If you have your own idea, we will be pleased to transform it into reality. For example church institutions very often come to us with the need to make replicas or complete interiors of churches or chapels. Our custom-made wooden sculptures also decorate interiors of many houses or cottages. Exteriors are enriched with sculptures made of cement or artificial sandstone which is indistinguishable from a real stone.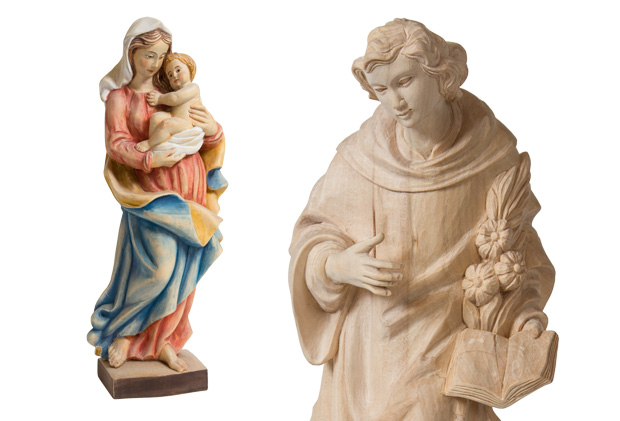 Sacral interiors
Sacral interior is close to us and during its creating we can use our skills and experience. We design the space as a unit or just its missing parts, for example main altar, benches or ambo. In design we emphasize that sacral interior help to create spiritual atmosphere. During production we focus on detail and high-quality craftsmanship. In our offer we have many type features from previous realizations (benches, seats) or we are able to produce replicas and copies of existing features.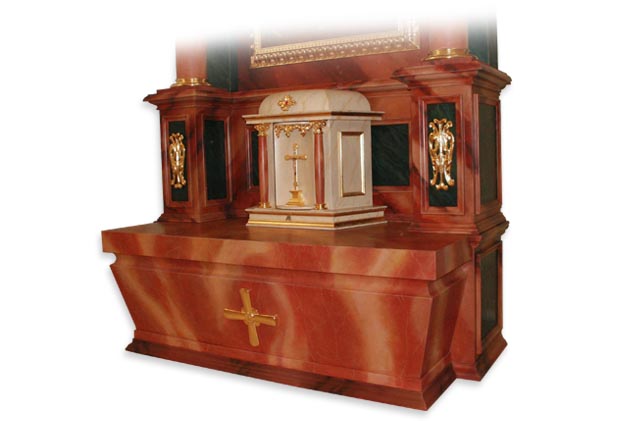 Restoration
We sensitively restore look of old things. We mainly focus on restoration of various wooden artefacts like woodcuts and historical or sacral furniture. During our work we use materials and procedures in accordance with knowledge of historical techniques and respect of ethical kodex of a restorer. We will be pleased to help you in the art of gilding where we use 24kt gold or gilding metal.